As gardeners, it is always a joy and delight to see others begin to take their first steps to having their own garden. For this blog, I'd like to take a step away from tips and ideas on gardening and show you how gardening can inspire, change lives and bring fresh food to much needed areas.
Stephen Ritz is a teacher in the South Bronx and sees the potential in each of his students that come through his door. He realized that his students needed to see that their area can be changed for the better and no one should have to move from their community to live healthier and learn more. From this belief stemmed what are now known as 'edible walls' or 'garden walls'.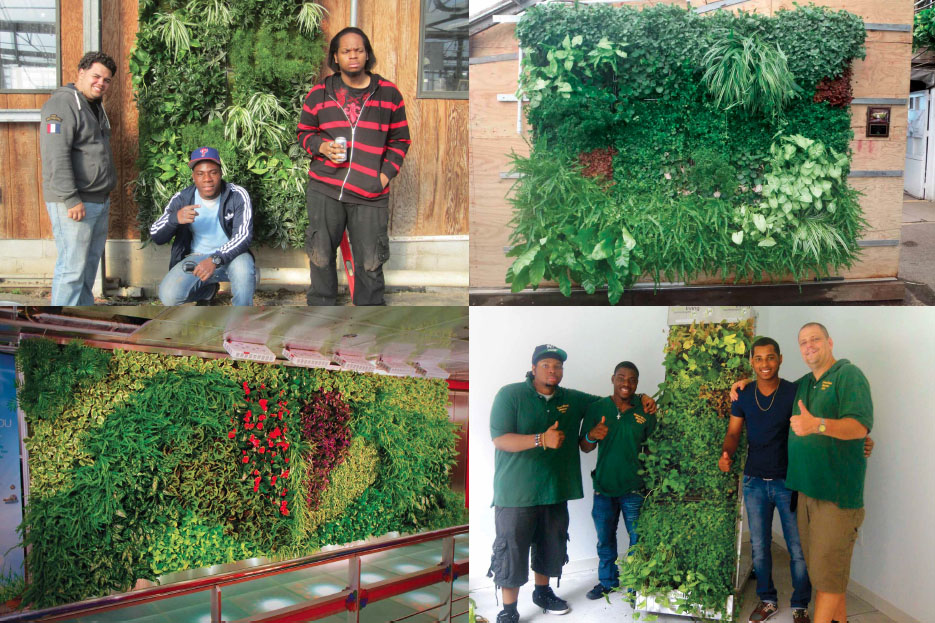 Stephen is passionate about this project and pushes his students toward being innovative and creative when creating these beautiful garden walls. Not only has he successfully been able to build this architecture with his students, but now, the gardens are able to feed up to 450 students in the school! He did not stop there, though. He began to spread out this idea of urban farming and getting his students to come and help, too. They built gardens on houses, on walls, on top of buildings, and in more schools. Edible walls began to pop up everywhere, and students were learning not just gardening, but life skills such as architecture and applying it to these garden walls.
Soon,
Green Bronx Machine
was born from these garden walls. The goal of Green Bronx is to not just make the community green, but America. By growing gardens in a urban society, you can not only change the lifestyle of living in a community but the mindsets of the community itself.
Stephen Ritz and his class are starting a new movement for gardening. Urban cities can potentially rely on the food they can grow rather than fast food and processed foods. Stephen is bringing food, life and change to urban areas and changing communities with a simple tool: gardening. Check out the video below for more info about what he and his class have been doing.