Hold it! Yes, hold it all. Handmade and recycled containers to hold the everyday & precious goodies we can't live without. From boxes to bags, vintage to handmade, you can find it all on Etsy.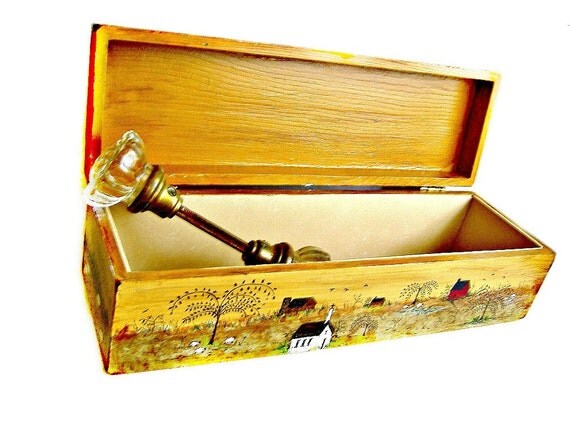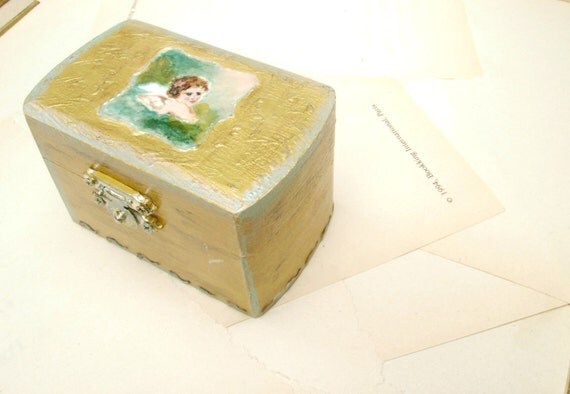 Green, industrial utensil holder from PaulaArt.
Large Handpainted Box from PatBarnes.
Gold Cupid Trinket Box from Modern 101.
I love you to the Moon and Back Box from PamelaLoops.
Patterned Origami Boxes from IFeltFuzzy.
Felt Bag Purse from AnnaLela.
The Finest Vintage To See It All this Fall
Light it! Yes, hold it up to see! Lightning, a mood changer, a great way to make your home warm and cozy this fall. A vintage, pendant light fixture holds the light, and adds character and charm to your decor. From famous Vintage Shops on
Etsy
.
A Member in the Circle of Eve,

BabyTweeds
Your turn in the Circle may be soon, as EveTeam members will be featured here, and other shopkeepers. Christine, EtsyVintageElite team member, has a passion for vintage. Her shop is BabyTweeds, and in case you don't know, "tweeds" is a classy name for woolen fabric. And "Baby", for her selection and careful attention to high quality, vintage clothing for babies and children.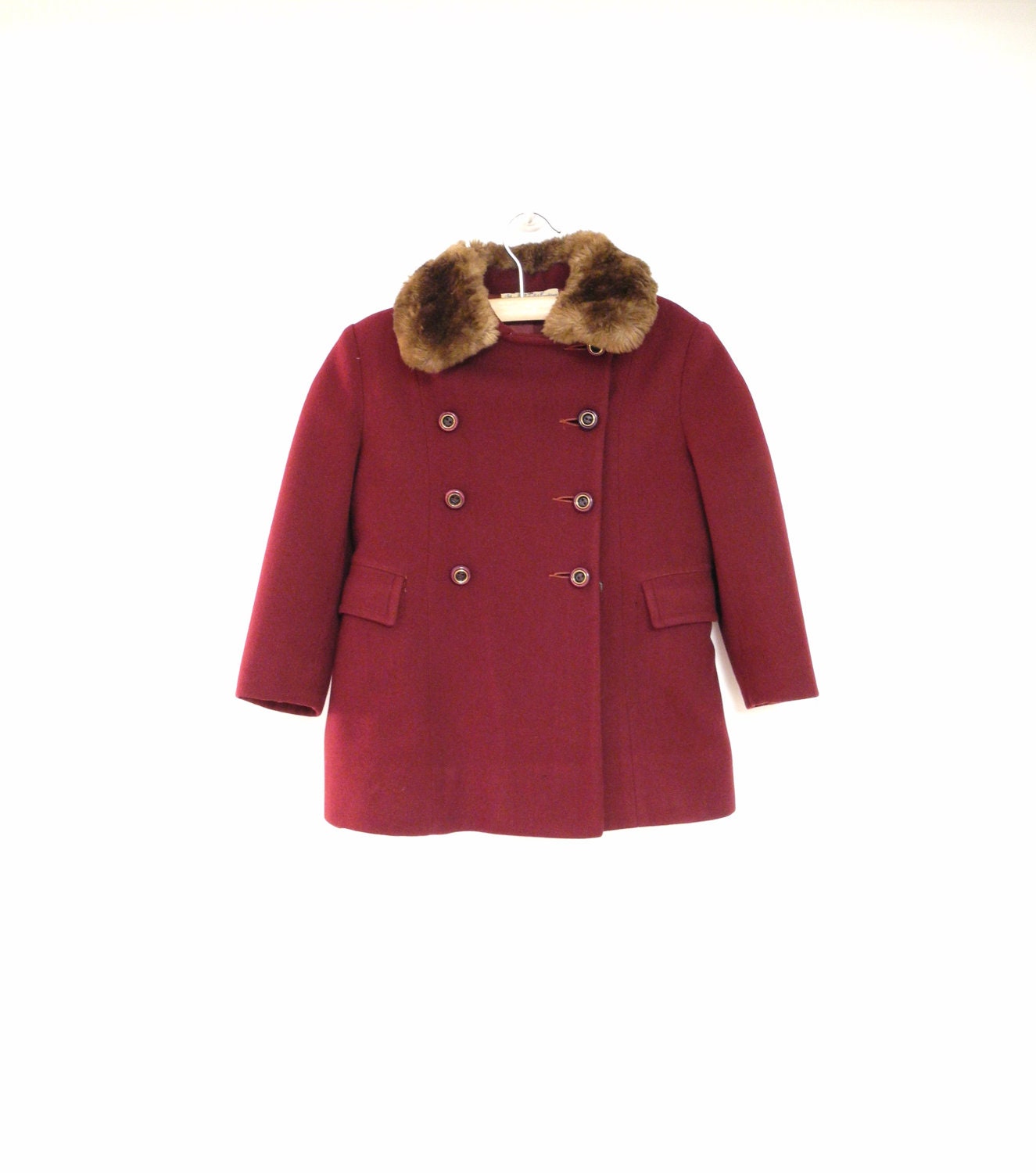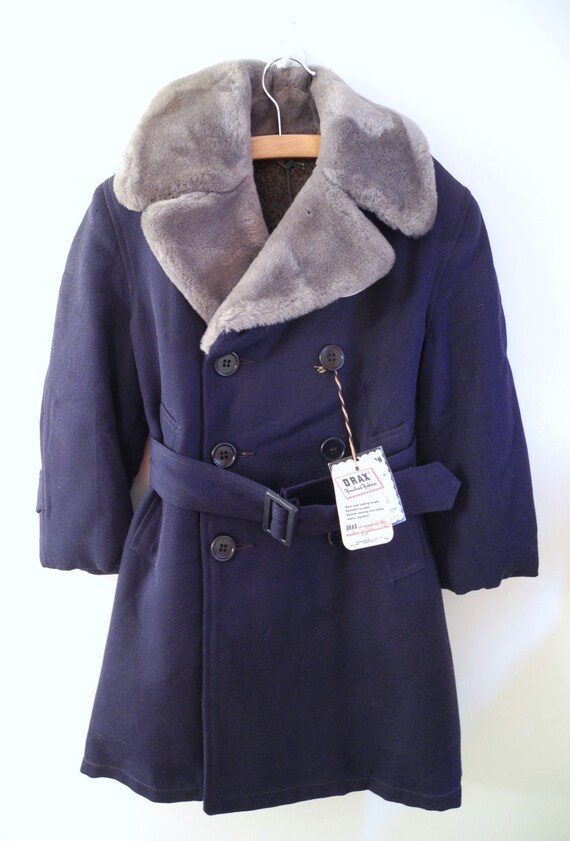 1930's Gabardine Coat, Faux Fur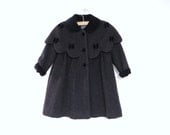 Christine's Love of Vintage, and the Winter Season
Baby clothes. Adorable, sweet and small, and they make us recall childhood memories. But Christine, a sensitive and thoughtful woman, gives us more and better reasons to desire vintage children's clothes. She is attracted to the design; the pattern of the garment; vintage details; and the sewn construction. The things true vintage lovers seek. For the handmade pieces, Christine is drawn to the handiwork and
attention to detail, knowing these pieces are one-of-a-kind. The 1930's gabardine coat in her shop, and shown here, is one of her favorites. It exemplifies her fine taste for vintage features and quality construction. This coat is double-breasted with a large, full, cut-in, faux fur collar. Pockets, a wide belt, and a lining, oh my gosh, of Alpaca wool fur! And the gabardine fabric, a rich, full-body woven cloth! All carefully sewn to create the finest outerwear. Wow, what an amazing, BabyTweeds piece! Yes, adorable, and, of the best quality. All wonderful reasons why Christine loves vintage, and reasons to love her, and BabyTweeds.
And there is more to the meaning of this coat, to be worn during Christine's favorite season, the one that holds memories of long, snowy winters in her beloved, childhood state of Michigan. It reminds her of the attire of her past Mitten State friends. And winter makes her recall visits to the cider mills, ice skating with her father, and visions of falling snow. Things fondly remembered as she displays her wares.
And what piece of clothing does she remember best? The organdy dress, sold this summer. There is no other like it, she says, as she speaks about her admiration for the craftsmanship, the gorgeous fabric and fine touches. There will never be another, she laments, it is perfect and unique, like her other BabyTweeds listings.
Vintage Clothing from BabyTweeds.
What We See and Want for the Fall Season
Current Etsy Tags are Autumn Trends, September Trends, Gifts for her, For home. In the latest Etsy Finds, patterns include the star. And stripes, dots, feathers, Southwest-inspired, snakeskin, leopard are all featured. As Fall approaches, people start looking for the fall patterns and colors of autumn for their homes and their wardrobes. And for special items to make rooms look cozy, inviting, and warm during the colder nights that are to come, and nothing better than lots of pillows!
And what about your wardrobe? A warm jacket and an animal print skirt are a must!
The Other Side of History.
*Old is new, and what's new is old. And what is sold is now old, and is of news. Check out these fabulous solds! And a few of these sold very quickly, and now being enjoyed in new hands and hearts of vintage and handmade lovers.
*Travel cases, hat boxes, luggage of leather are always popular. Also, beautiful boxes are probably one of the biggest sellers- vintage and handmade.
*Animals, large sculptures, bookends, and individual statues have also been at the top of buyers' lists, and with a range from life-size to window sill decor, animal pieces are viewed and sold at a fast rate.
*Here are items that sold in August, 2012.
Colorful and functional, cast iron, glass, and metal pieces lend distinctiveness and class to so many handsome Etsy offerings. These items sold in August 2012. Lucky new owners.